How to Fix UR Error Code on Samsung Washer
Oct 21
A UR error code on Samsung washing machines or washers responds to machine detecting an unbalanced washing load. 
However this is not the case. On some Samsung washers, a UE error code may be displayed in such scenario.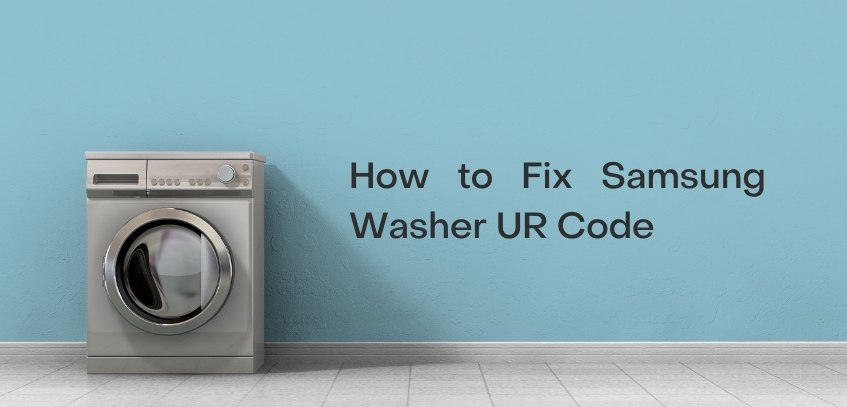 Common causes of the UR error code on Samsung washers are heavy items, such as bathmats or towers which during the wash cycle might get tangled or stuck in the washing machine.
So how to fix this  UR error code on Samsung washing machines? Lets find out!
Steps to Fix Error Code UR on Samsung Washers
Thanks to Easily Fix it for their detailed guide on fixing UR error code on Samsung Washers.
This issue may be the easiest to solve, but the excessive load of laundry in the drum can probably lead to the display of UR error code. This is because the machine adjusts the contents inside the drum on its own before running a cycle. If it is unable to do so, then the error might be displayed. Here's how you can get rid of this issue:
Make sure that the contents are not more or less than the optimum amount. Meaning if the laundry is not much, then you have to select a program that performs lesser number of revolutions.
Try adjusting the laundry inside the drum on your own.
Also, drain the washer before running the cycle to make sure that this is not causing the issue.
Let us know if you have any question or query related to error code UR on your Samsung washer.